State Street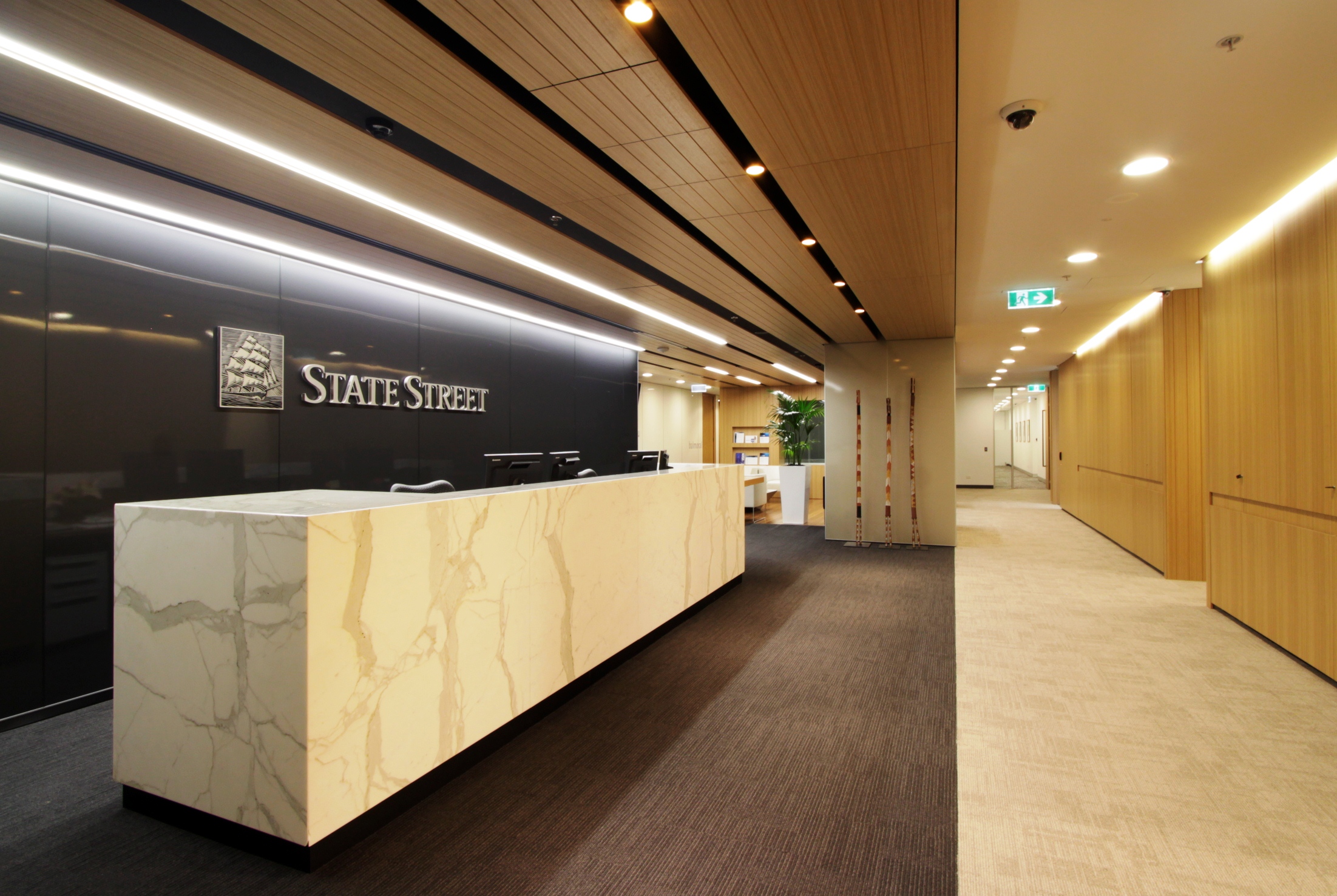 New 10,000m2 financial services workplace in Sydney CBD.
State Street relocated their staff from two sites in Pitt Street and Aurora Place into one united facility
in the Sydney CBD, and chose the new Fortius / Lend Lease Building at 420 George St, Sydney.
The brief was that the identity for the fit-out was to be designed in line with the State Street Global standards. Occupying eight floors, the facility accommodates reception and client areas, training facilities as well as a dealing environment and functional business units in line with growth.
The project was technically complex with the provision of complex engineering services and data facilities supported by appropriate back up and redundancy provisions.