Stylecraft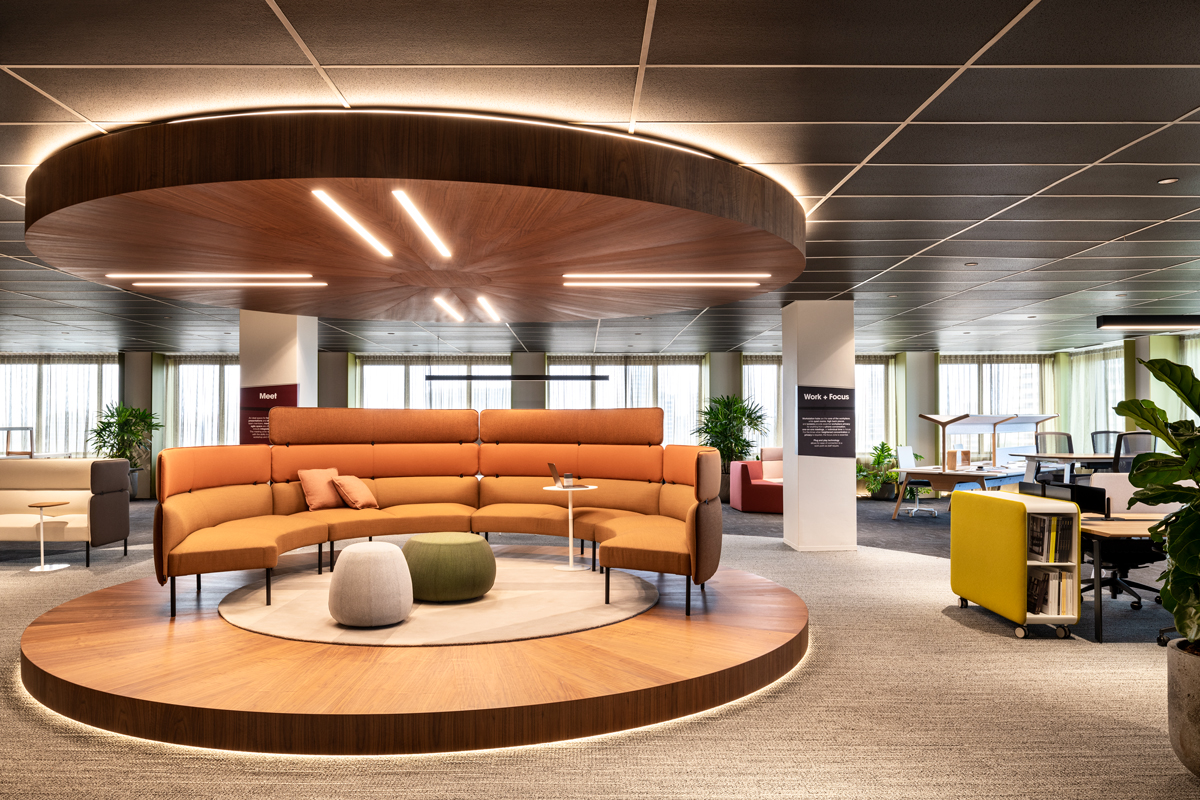 Photography by Nicole England
Setting a stage for a flexible showroom space, and curating the client experience.
Stylecraft's INHABIT space showcases the latest workstations, furniture and accessories for agile workplaces. Designed for flexibility, our approach for minimal built form in the space maximises the opportunity for INHABIT to be multidimensional; product demonstrations, informal gatherings, and large-scale formal events all feel at home.
Subtle design elements create a stage for each collection on show and enable clients to experience the three zones throughout the space; Meet, Focus & Work and Refresh. Feature pendant lighting creates a sense of distinction between each zone, and contrasted against a dark ceiling backdrop further develops the experience of a stage for each collection.
As clients explore the perimeter of the showroom, green cladding on each column extends into the space to form 'a room within a room'. Sheer curtains line the perimeter, softening the subtle built form and facade. Moving further into the space subtle carpet inlays guide clients to each curated display point. A key design highlight is a centrally located circular timber veneer platform and canopy with feature lighting. The platform's circular design encourages collaboration and socialisation day to day, and is the perfect stage for formal events. Close by a beautiful marble and timber veneer tea point activates the hospitality offering within the environment. Overall this retail space and experience centre strengthens Stylecraft's commercial workplace offering, and enhancing their ability to create memorable client experiences.