FDC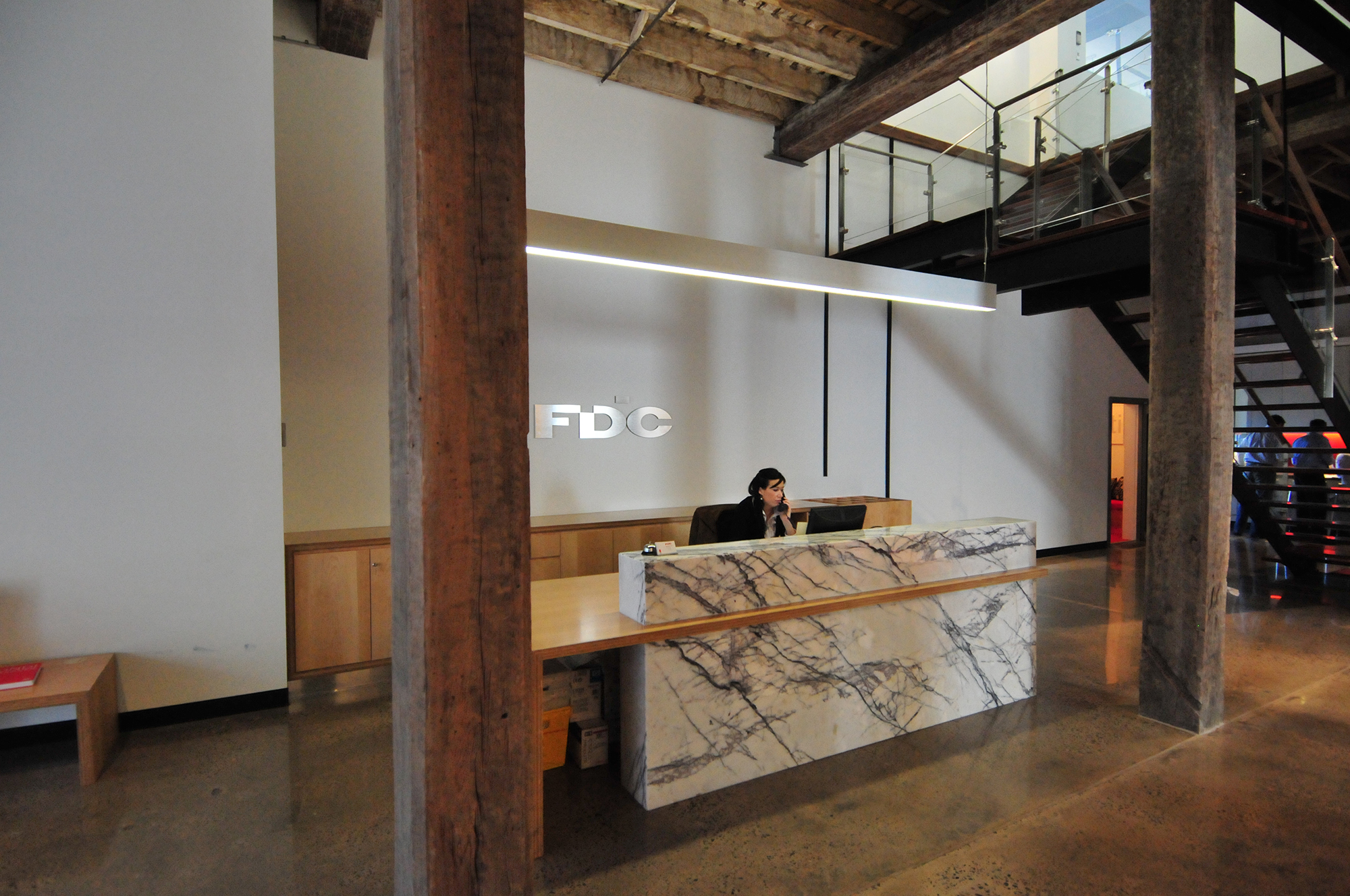 A creative warehouse conversion for a building construction company.
Futurespace were appointed to work collaboratively with FDC to create new reception, meeting and breakout spaces.
FDC's previous reception was located on level 1, with a poor link to the street and no public presence. We moved the reception and meeting rooms onto the ground floor providing a clear point of arrival for their guests. To the rear of this level, a new breakout space was created. An open stair was installed to encourage their people on level one to use this space and interact with those on the ground floor.
Once stripped back, the existing building revealed a bold personality with beautiful timber columns and ceiling structure. These were left with minimal refurbishment to allow their character to be the feature of the space.
The scale of the ground floor space and the ceiling structure provided a challenge for the design team, with the insertion of meeting rooms and supplementary air conditioning into the space. Mirrors were applied to the bulkheads of the fronts of the rooms, creating the illusion of the existing ceilings in reception floating through the entire space.